We are committed to reaching out to our community and showing God's love.  We have many ways for people of varying talents to get involved.
_____________________________________________
HELP WITH DISASTER RELIEF
Many people are wanting to help those who are being affected by Hurricanes, Floods, Wildfires, and other Natural Disasters.  As United Methodists, we have already paid the administrative costs of UMCOR so that 100% of your donation goes directly to relief.  
Here is the link to donate online:
To donate by phone, please call 1-888-252-6174
This summer we sent a team to Illinois to help prepare for things just like this.  They packed cleaning buckets, emergency kits and more.  There are distribution centers, just like the one in Illinois, all over the country.  Those pallets that were prepared by volunteers have already been put on trucks and are already in use.  UMCOR has been there from the start and will continue as the water recedes. 
I remind you of this so that you can see just how far money stretches with UMCOR.  Again, the churches have already paid the administrative costs.  Volunteers have helped to pack the kits, saving even more money. 100% of the money you donate to UMCOR will go to disaster recovery.
_____________________________________________
RELIEF KITS FOR TIMES LIKE THESE
In October our Young Artist School (YAS) kids created Relief kits for victims of natural disasters.
We are currently collecting supplies needed for hygiene kits.  Items needed are listed below or you can click on the link for a print out.
https://s3.amazonaws.com/media.cloversites.com/db/dbae8cc6-7c0e-474b-93df-af3f6a01e757/documents/UMCOR_hygiene_kit.pdf
  1 hand towel—5" x 25" up to 17" x 27" (no kitchen, cleaning, or microfiber towels)
  1 washcloth
  1 comb—sturdy, teeth section must be 6" or longer (rattail combs and combs without handles are acceptable)
  1 metal nail file or nail clippers (no emery boards)
  6 adhesive bandages—3/4" to 1"
  1 bath-size bar of soap —3 oz. or larger, please keep in original packaging. (No Ivory, Oil of Olay or Jergens soap due to moisture content)
  1 toothbrush—adult size only
  $1 for toothpaste

Regulations:

  All items must be NEW and not washed.
  It is important that kits contain only the requested items.
  All items must be free of advertising, religious, patriotic, military or camouflage symbols.
  No hand prints, foot prints or paw prints.
_____________________________________________
If you are interested in other ways you can help please visit www.umcor.org or check out the other relief kits at http://midwestmissiondc.org/projects/projects
_____________________________________________
Midwest Mission Distribution Center for UMCOR
Each year we send a team to Midwest Mission Distribution Center (MMDC).  MMDC is a disaster relief supply center that provides disaster relief kits, medical supplies and educational resources locally, nationally, and globally. Take a look at the MMDC website: http://midwestmissiondc.org/
Here is a snapshot of some of the work the MMDC did last year.
Disaster Relief: MMDC distributes its kits, resources and supplies after a request for items. MMDC makes a point to connect with local organizations as well, to provide aid particularly with those items that are received that do not quite meet all of the size restrictions for the kits. Midwest Mission Distribution Center is a cooperating depot in the UMCOR Relief Supply Network.
Adult mission trip to Midwest Mission Distribution Center.
_____________________________________________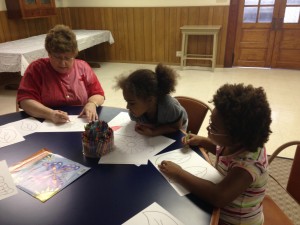 We provide FREE Music Lessons & Christian Education every Wednesday throughout the school year to children grades K-12.
We also have creative ministries that serve as missions.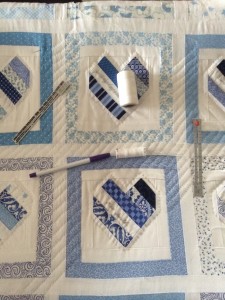 Quilted, Knitted, and Crocheted Baby blankets are given to those in need.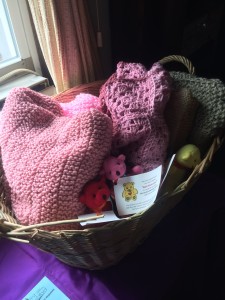 Knitting/crochet – meets Monday at 10:30 am. They make stuffed animals for the bear ministry, Baby Layette Sweaters, hats, gloves and scarves for people in need.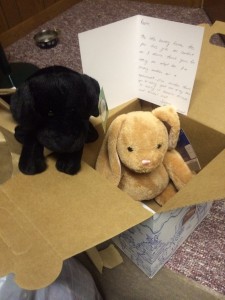 Bear Ministry – We give about 100 stuffed animals per year to brighten the day of those in need.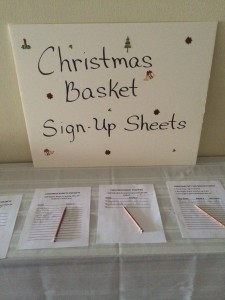 Thanksgiving and Christmas baskets-Food and gifts are taken to those in need during the holidays.
Angel Tree
Bertha's Mission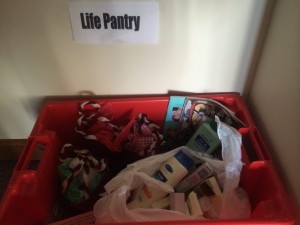 LIFE food pantry
Mountain Mission
Shut-In Ministry
Hospital Visits
and more!
______________________________________
We have a missionary to Haiti that helps with the rebuilding process.
James Minshall will be travelled to Haiti in January to help rebuild following the natural disasters that have caused destruction in this area.
In the predawn hours of Oct 21 2016, a six foot wall of water poured over the mountains and into the valley of Ti Paradis. Amid the chaos, men struggled to gather the children and throw them onto rooftops only to watch the houses collapse. We lost six, four children. One that I recognize as my 12 year old daughter Sherissa's little friend that followed her around, speaking decent English… singing… playing. Virtually every building that isn't made of concrete is gone. About two hundred people are displaced. Some are temporarily living in our roofless, eight-room schoolhouse. Some live on the missionary campus. Some have rebuilt stick lean-to houses.
James travelled with a group of nurses from Mt. Pleasant Church in Bedford, meeting up with about a dozen people from a small church in Missouri and a much larger group from Global Compassion, about 50 people in total. The goal for this trip is to complete the roof on our school, build roofs for 5 houses that are in-progress, and possibly build another two houses start-to-finish. James' specific task is to gather photos, interviews, video footage to be used in marketing material. I'm also tasked with scouting and planning build projects for future trips in this and surrounding villages.
James went with his daughter and FUMC member, Sherissa Minshall in the summer of 2015 where they started construction on a school, she taught Bible school and an English class
The whole project in all villages in this area is overseen and managed by Living Water Ministries. James was asked to be that organization's media coordinator. He travelled to Haiti at least one time per year in 2017 and 2018 to document the progress, using photo and video. To learn more, go to www.livingwaters.org
______________________________________________
Here is a recap of our 2017 Missions Financial Giving