The people of First United Methodist Church of Bedford are committed to reaching out to our community and showing God's love.  We have many ways for people of varying talents to get involved.
_____________________________________________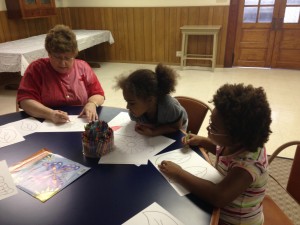 Young Artist School
We provide FREE Music Lessons & Christian Education every Wednesday throughout the school year to children grades K-12.
Creative Ministries
Quilted, Knitted, and/or Crocheted – baby blankets are given to those in need.
Thanksgiving and Christmas Assistance-Limited help with food and gifts is available to those in need during the holidays.
Other Ministries
Angel Tree
Bertha's Mission
LIFE food pantry
Mountain Mission
Shut-In Ministry
Hospital Visits
and more!
______________________________________
UMCOR
As the humanitarian relief and development arm of The United Methodist Church, the United Methodist Committee on Relief assists United Methodists and churches to become involved globally in direct ministry to persons in need.  Because all administrative costs are covered elsewhere, 100% of your donation goes directly to relief.
For more information:  https://www.umcmission.org/umcor
Midwest Mission Distribution Center for UMCOR
MMDC is a disaster relief supply center that provides disaster relief kits, medical supplies and educational resources locally, nationally, and globally.    When possible,  a team from Bedford First annually travels to Midwest Mission Distribution Center (MMDC) during the summer.  Take a look at the MMDC website:http://midwestmissiondc.org/
Adult mission trip to Midwest Mission Distribution Center in 2015.