We offer multiple bible studies, small groups, and short terms classes to help you connect to others in the congregation, community, and grow in your faith walk.
BOOK STUDIES – Each summer, a group meets on Thursday evenings to discuss a particular book.
FIBER TIME – A group of knitting and/or crocheting fans meets weekly on Tuesdays from 5:30 PM to 6:30 PM to work on individual and/or group projects.   All skill levels welcome including those who have the desire to learn a new skill.
MEMBERSHIP/CONFIRMATION CLASSES – Held upon demand, these classes meet to discuss the meaning of being a Christian in today's world and discovering how the teachings of John Wesley and the process called Methodism fits into one's daily walk with God.
DISCIPLESHIP GROUPS – A gathering of 5-7 people who meet together for an hour at regularly scheduled times to hold each other accountable for their discipleship (ways in which they reflect Jesus in their daily lives).  Designed to "watch over one another in love," members share their experiences (both good and not so good) as they follow the teachings of Jesus in their daily lives.
AGAPE GROUPS–These are small social groups that have a short time of biblical reflection and prayer.  The focus is mostly Christian fellowship. If you are interested in joining or hosting an AGAPE group let Pastor Judi now.
        THE CARD-PLAYING GROUP: – This group meets on Sunday afternoons beginning at 3:00 pm.  Card games and food are on the agenda, followed by a short devotional period.
       REMNANT-from Isaiah 6:13. This Agape groups meets once a month on Monday evenings for food, fun, and devotions.
        HAND AND FOOT-This Agape group meets one Friday month at 11:oo for food, fun, and devotions.  They play the game "Hand and Foot" and usually finish around 2:30-3:30, depending on how the game goes.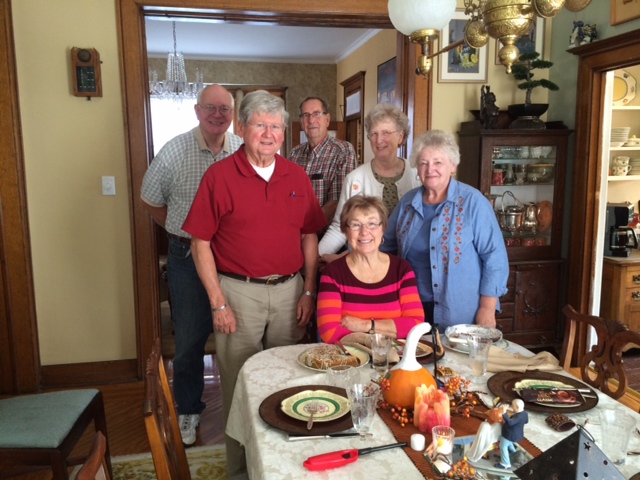 Members of the Hand and Foot Agape Group