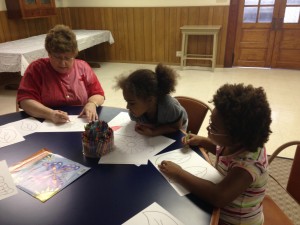 We have a diverse Children's ministry for kids of all ages.  We offer nursery care during the worship service.  Sunday school is available for grades K-5 begins after the Children's Sermon around 10:45.  Our Young Artist School (YAS) program on Wednesday allows our children to explore various arts and ways to praise our Lord (runs September through April).
We feel it is important for our young people to learn Christian Fellowship skills and so they also participate in events that are geared directly toward fun and fellowship including movies, putt putt, concerts and more.
MISSION POSSIBLE KIDS
Missions have been so popular with our children. We are pleased to announce that we have joined forces with Mission Possible Kids.  It's an exciting, and engaging program for grades 1-5.  This new ministry will be launching soon. Stay tuned for more information.
NEW SUMMER GARDENING PROGRAM–During the Month of May we will be meeting at the Parsonage from 4-6, if their is no rain.  June and July we will meet at 10am-12pm.